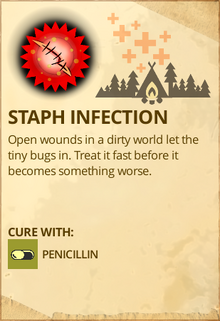 There's a chance for Staph Infection to be caused by the Laceration affliction.
Can be cured using Penicillin.
Your Thirst and Hunger decreases 3,5x more. Cause the player to get Sepsis (~8 hours). During the final moments before death, the screen will begin to bend and warp before Scout inevitably dies.